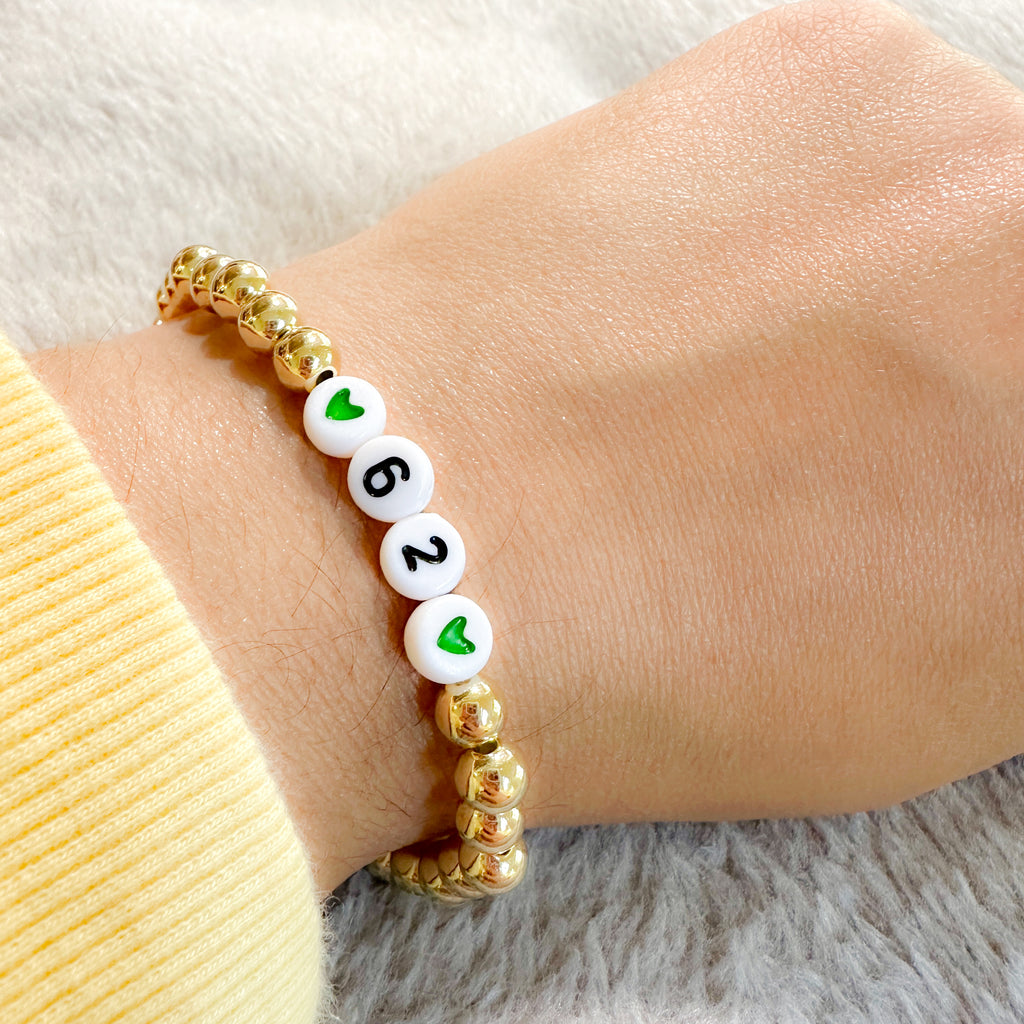 Philadelphia Jason Kelce 62 Friendship Bracelet
Number 87 replica of the friendship bracelet Taylor wore to Travis's football game.
7" length fits average adult.
Gold, number, and heart beads are acrylic.
Stretchy elastic.
Knit is glued and hidden in beads.
Can be personalized with any number. Leave note at checkout  
Handmade with love. 💖 Please wear with care.