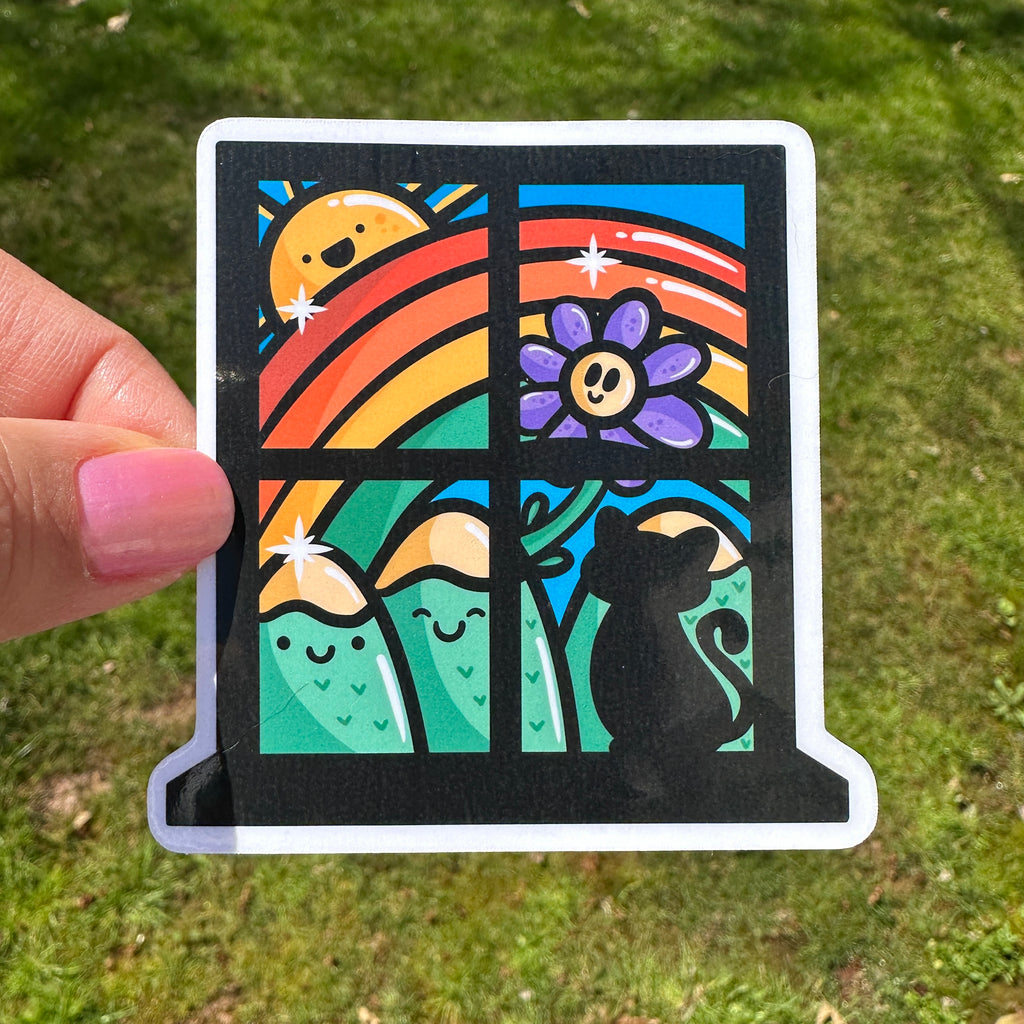 Cute Cat in Rainbow Window Sticker
STICKERS
All designs created and owned by Fishbiscuit Designs, Inc. ©

This cute sticker features a cat in the window looking at a rainbow landscape design, perfect for adding a touch of magic to your sticker collection. The window scene is depicted in a cute and friendly style, with a rainbow theme and happy smiling mountains, sun, and flower. It's perfect for anyone who loves cats, rainbows, and all things happy and outdoors.

ALL PRODUCTS ARE MADE TO ORDER. This listing is for one handmade sticker. Each sticker is approximately 3 inches in length on one side.

STICKERS
Handmade die cut stickers are inkjet printed on weatherproof sticker paper and laminated for extra protection. Stickers are not intended for reuse once they are removed.

STICKER CARE
Your new sticker is handmade by me! Stickers are water resistant, but not necessarily waterproof. This means you can gently hand wash your sticker on a water bottle, but it probably won't make it through an adventure in the dishwasher. Indoor use is recommended, so laptops, notebooks, journals, and things like that are a perfect new home for your sticker. I hope you enjoy your new sticker as much as I enjoy making them! 

SHIPPING
* Orders processed as quickly as possible. 
* Stickers are shipped using USPS First Class letter mail.
*** Please remember, due to differences in monitors and the handmade nature of these stickers, actual colors may vary.

*** Please read all listing descriptions carefully. Have fun shopping! :)